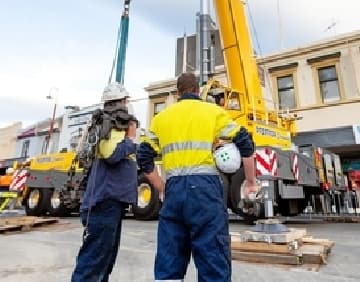 Safety Compliance Management
The heavy lifting off your plate, so you can focus on improving safety.
Safety & compliance information, visible in real-time.
Doing even basic checks on safety and compliance can blow out to be a monumental task to do once, let alone proactively keep on top of. 10 information points x 100 people x 5 sites is 4,000 data points to be across.
SignOnSite does the heavy lifting around the basics being done right, every single day - from people acknowledging they know about exclusion zones to expiring tickets/credentials.
Is that a problem waiting to happen?
You spot a new face on site and they're doing some risky work?
You can pull up their safety information (down to the ticket/competency and permit* expiry date) from the SignOnSite Management mobile app.
The information you need is there exactly when you need it - not back at the site office in a manila folder or PDF upload on an impractical system.
Compliance reporting made easy.
Get the underlying data for your compliance reporting without the delays and inaccuracy of paper and unreliable systems.
See how this tool can help your role
"By using SignOnSite's management portal, I have confidence that employees are safe based on their licensing, I don't need to bother them whilst on the job"
Peter Murphy
Safety Officer