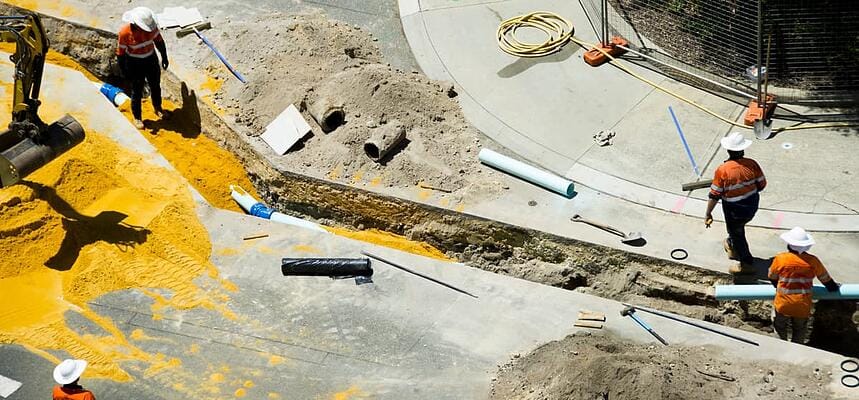 COVID-19 Management made just for Construction.
SignOnSite enables contactless, COVID-safe sites and backs you up with made-for-construction contact tracing.
Contactless site processes.
SignOnSite does site processes and pre-starts without contact or shared surfaces. Replace pens, paper, kiosk and fingerprint systems with mobile phones.
Physically-distanced site access points.
Do away with turnstiles, gates and other site access systems without losing data and attendance information. SignOnSite captures highly accurate entry and exit information.
Communications and declarations.
SignOnSite sends communications directly to peoples' mobile phones on site entry. Remind your site attendees of your physical distancing and health & safety procedures directly on entry. Receive acknowledgements and declarations back, directly from your attendees.
Made-for-industry contact tracing.
The construction industry has a unique challenge when it comes to COVID-19 management and contact-tracing requirements: having to manage a highly transient workforce. Construction workers often work across multiple sites and under the management of multiple General Contractors - where someone works on a Monday is often completely different to where they will be on a Wednesday. Most other systems can't handle this scenario, but our system can.
"As soon as we know someone is sick, we can easily extract the attendance log for that day and take the steps to contact all workers for testing"