DOWNLOAD THE FREE SIGNONSITE APP
You will need this sign-on app if you're about to enter a SignOnSite-enabled site. You'll get on the tools faster, your pre-starts will be easier, and you'll be safer.
Walls where they should be.
Only the essential information, private and protected.
The SignOnSite app only asks for information that is needed for critical site and safety processes. And it only lets people with legal authority and an obligation to keeping you safe access that information.
When you're on site, you are connected. When you leave, the connection goes away. If you forget to sign-off and disconnect from the site, the app will do it for you with our geofence technology. The app will even send you occasional reminders when it asks your phone's hardware if it is near a geofence.
Learn more about our Privacy Policy and practices.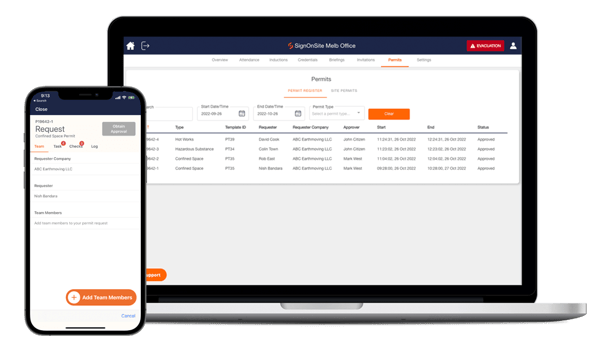 "SignOnSite has helped me sign on digitally and I don't need to do any of the paper work. I use briefings for toolbox talks to receive daily communications"