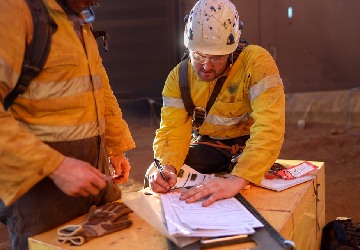 Emergency Management
Evacuate and muster in less than 5 minutes. Enable rapid response.
Get people off the site in minutes.
Because everyone on site is connected on a single platform, you can alert and muster in minutes (instead of an > 1hr on large sites).
Precious time if someone has been left behind.
Faster rapid response.
If someone is getting medical attention, the last thing needed is having to deliberately slow the response until allergy and medical history information is gathered.
SignOnSite puts this information in your hands in a matter of seconds.
See how this tool can help your role
"We evacuated 160 people on site, in record time with SignOnSite
Having SignOnSite as our evacuation tool was fantastic, we pressed the evacuation button, everyone was alerted and we could sign those people off as they left the building
With SignOnSite's evacuation report, we were able to understand how effective our evacuation drill was"
Peter Murphy
Safety Officer