SignOnSite is focused on making everyone on site an active participant in safety; we do this by removing the unnecessary administrative burden that comes with compliance.
By removing the administrative burden, our customers have additional time to have meaningful conversations about safety with workers, and workers get on the tools faster. It's a win-win!
We believe that bureaucracy in safety rarely makes anyone safer and that technology has the opportunity to remove bureaucracy without creating liabilities.
SignOnSite was founded from a simple problem that Mitch was asked in a Canberra pub: Why does a civil contractor have to drive 5-10km to the site shed each morning and afternoon just to sign a paper attendance sheet? They already carried a mobile daily; why couldn't technology solve this problem?
Mitch wanted to know if this problem was universal across all construction sites, and Alex was able to provide the answer, yes! Since 2013, Mitch and Alex have worked with some of the most incredible teams to make SignOnSite into the company we all know and love.

Act With Integrity
We believe that this is the single most important value for our interactions with our customers, team members, suppliers and contractors. We expect everyone we interact with to act with integrity and for our team to do the same.

EFFECTIVE OVER FAMILIAR
We've built SignOnSite by considering the best way to do something, not just the way you've done it before. Sometimes moving away from familiar ways of working is difficult, but we must consider what is effective over what is familiar.

WORKER-FIRST
Worker-first applies to our internal team and how we treat the construction industry. This is a guiding value in how we build our product, and it has resulted in some significant design and roadmap choices. Internally, it refers to the ways that we have tried to consider our team first and profits second.

UN-SERIOUSLY PROFESSIONAL
You spend a lot of your day at work, and we want to make sure it's a good time. We believe there is always room for fun at work, we just make sure it's fun for everyone.
What our customers have to say about us
"The great thing is SignOnSite has acknowledged that not everyone has a working phone. So what they've done is offered another way to sign on and off. If anyone on site doesn't download the app, they come to the office and use the kiosk. It's a system that everyone can use."
"SignOnSite Permits help reduce the admin and provide much better visibility and control over tasks on site. Being customisable to fit in with our existing formats allows workers to start using the Permit workflow with ease; and all on a single app that they are already used to."
"SignOnSite is a really useful tool when numbers start to increase and you need to put processes in place to manage what's happening on-site"
"I use SignOnSite for timesheets so I can calculate subbies hours and wages. It's meant my wage calculations are more accurate as I can see when they have logged on and off. I am also able to calculate how long people are taking their lunch breaks for so I am paying them the right amount"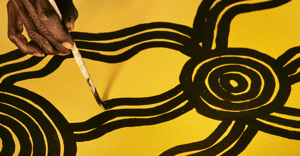 Acknowledgment of Country
SignOnSite acknowledges the past, present and future Traditional Custodians and Elders of this nation and the continuation of cultural, spiritual and educational practices of Aboriginal and Torres Strait Islander peoples.
We pay our respects to Elders' past, present and emerging. We celebrate the stories, culture and traditions of Aboriginal and Torres Strait Islander Elders of all communities who also work and live on this land.