Sustainability At SignOnSite
SignOnSite is dedicated to reducing its environmental impact by implementing sustainable practices, such as reducing paper usage, increasing energy efficiency, and promoting eco-friendly behaviours among our employees and customers. We aim to contribute to a greener future and a more sustainable world through these efforts.
SignOnSite's Commitment to Sustainable Development
The United Nations has established 17 goals that serve as a framework to guide organizations in developing strategies to achieve sustainable outcomes. These goals, known as the UN Sustainable Goals, comprehensively address critical global challenges such as poverty, climate change, and inequality.
Although all the goals are crucial and interconnected, SignOnSite places particular emphasis on six of them:

Good health

Industry, innovation and Infrastructure

Gender equality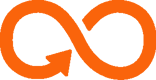 Responsible consumption and production

Quality education

Decent work and economic growth
SignOnSite's Sustainable Initiatives and Industry Impact
At SignOnSite, we are committed to reducing paper usage on construction sites and promoting digital solutions. Our digital sign-in system replaces traditional paper-based sign-in sheets, eliminating the need for paper and reducing waste. Workers can quickly and easily record their attendance without needing physical documents by using a mobile app to sign in and out.
This not only saves time and streamlines the sign-in process, but it also helps reduce the environmental impact of construction sites. With less paper being used, less waste is generated, and fewer trees are being cut down for paper production.
In addition to reducing paper usage, our digital system also promotes sustainability in other ways. For example, it allows project managers to track worker attendance and hours worked, improving resource allocation and reducing the environmental impact of unnecessary overtime. Additionally, it helps head contractors add questions to inductions templates, helping them calculate the distance their subcontractors travel to and from the site for carbon accounting.
Overall, our commitment to digital solutions and sustainable practices is helping to reduce the environmental impact of construction sites and promote a greener, more sustainable future for all.
SignOnSite Achieves Zero Scope 1 and Scope 2 Emissions Milestone
We at SignOnSite have taken a strong stance on sustainability by achieving zero scope 1 and scope 2 emissions. Scope 1 emissions are direct emissions from sources owned or controlled by the company, such as onsite machinery. In contrast, scope 2 emissions are indirect emissions from the generation of purchased electricity, heating, and cooling. By reducing and offsetting our emissions, SignOnSite actively contributes to a greener future and sets an excellent example for the industry. This achievement shows our commitment to sustainability and a low-carbon future, and we continue to work towards reducing our overall carbon footprint through various sustainable initiatives.
What are we doing to offset our carbon emissions?
SignOnSite has proactively addressed its environmental impact by acquiring high-integrity carbon offset units through TEM (Tasman Environmental Markets). Recognizing the importance of sustainability and reducing carbon emissions, we at SignOnSite have consciously decided to invest in carbon offsetting initiatives.
Through this initiative, SignOnSite demonstrates its commitment to environmental responsibility and significant strides towards achieving a more sustainable future. By offsetting its carbon footprint, SignOnSite, we want to set an example for other organizations and showcase the importance of taking action to combat climate change.
Project Name: Winds of Change - Turkey
Project Types: Renewable Energy
Carbon standard: Gold Standard
Methodology: ACM0002 Methodology – Consolidated methodology for grid-connected electricity generation from renewable sources
Project Description: The wind farm projects supply the national Turkey grid with zero emission the energy resulting in lower greenhouse gas emissions, reduced air pollution and additional energy security. These projects help to secure supplies for rural communities and work with locals to identify infrastructure needs in order to improve connectivity and community facilities.
Project Location: TEM supports several wind farm projects throughout Turkey.
SDGs: The project meets the following United Nations Sustainable Development Goals:
*information provided by TEM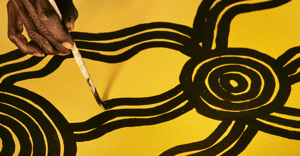 Acknowledgment of Country
SignOnSite acknowledges the past, present and future Traditional Custodians and Elders of this nation and the continuation of cultural, spiritual and educational practices of Aboriginal and Torres Strait Islander peoples.
We pay our respects to Elders' past, present and emerging. We celebrate the stories, culture and traditions of Aboriginal and Torres Strait Islander Elders of all communities who also work and live on this land.