"I used to be on site every morning to take the guys through the inductions. But now workers can complete their induction on their own when they arrive on site. This changed the conversations with the guys on site from getting their paperwork done to helping them complete the job".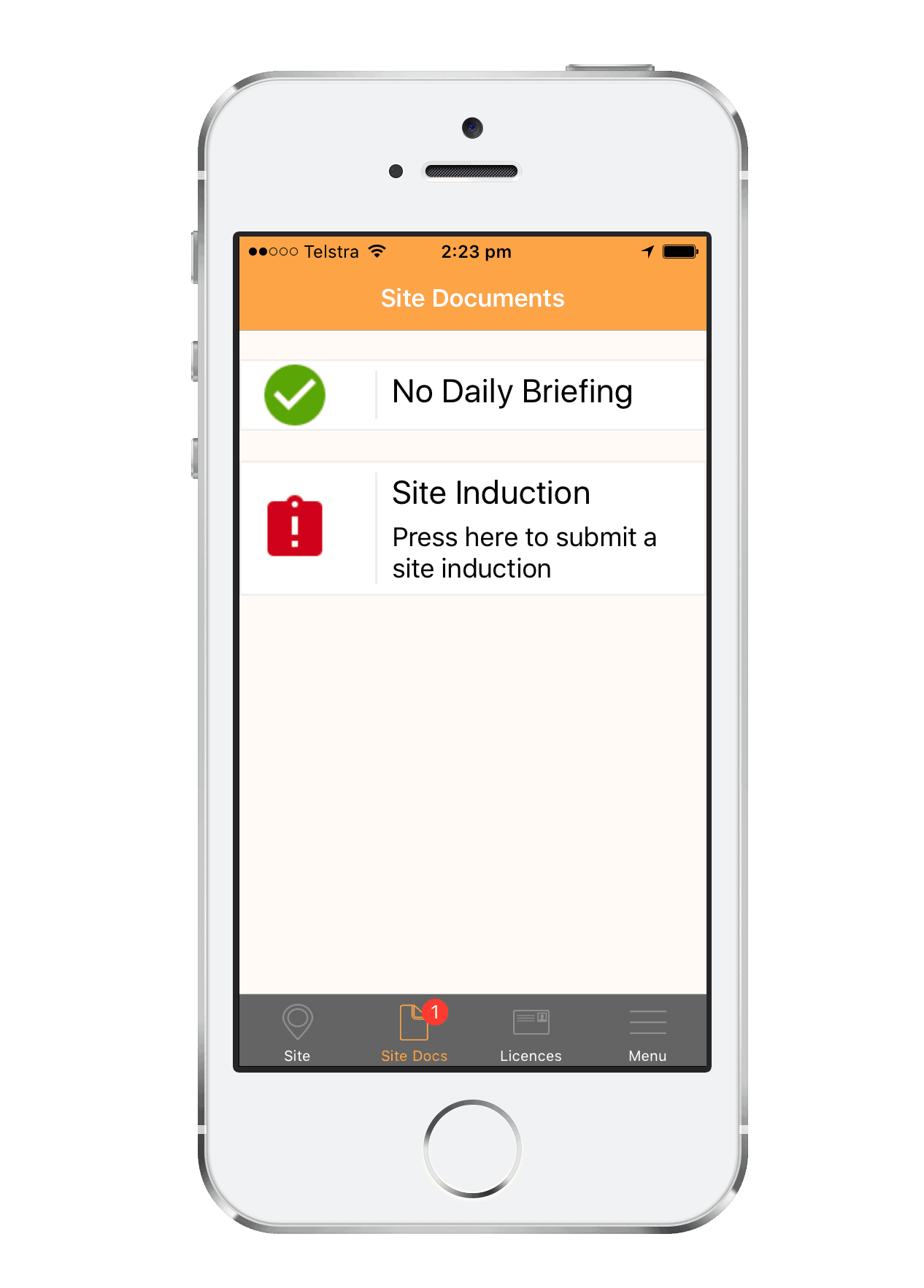 Get the daily morning chaos under control.
Site inductions that are actually rapid.
Instead of workers having to deal with paper or 'dumb' technology like QR codes and PDF uploads, they have the heavy lifting done for them. Rather than re-entering the information they've entered on every previous site induction, the app does it for them. This means pre-starts are focused on safety instead of filling in forms, and the workers can get on the tools quickly and safely.

Site Managers get a birds-eye view as it happens, giving them control and enabling them to spot risks before they become a problem. They can focus on coordinating work and people, instead of the chaos of unblocking pre-start processes for every new face on site.
See all the Features
Safety & compliance data, always ready to go.
You spot a new face on site and they're doing some risky work? You can pull up their safety information (down to the ticket/competency and permit* expiry date) from the SignOnSite Management mobile app.

The information you need is there exactly when you need it - not back at the site office in a manila folder or PDF upload on an impractical system.

Learn More About Permits
Move through sites with ease.
Standardise inductions, save on being billed for paperwork hours.
Working in construction means working on many different sites, which used to mean having to fill out the same information over and over again.
The Worker Passport gives construction workers and subcontractors the ability to quickly get on the tools when they come to a new site.
By creating a passport, users can do their inductions much faster, with:
Personal details being pre-filled in forms,
Tickets and credentials being stored in the passport,
Getting notifications when credentials are about to expire,
Cut the friction in processes, and get people fully focused on safety before getting on the tools.
A picture tells a thousand words.
Communicate in detail, text or pictures.
Provide rich, visual information with maps and diagrams.
Get the information you need with customisable forms.
Embedded credential management.
Securely capture and store essential safety and compliance information.
Workers can upload their white cards/tickets using the camera on their mobile phones.
Be alerted to expiring credentials before they become a compliance risk.
See how this can help you with your job