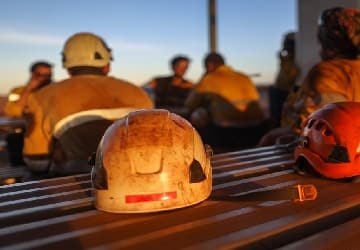 Real-time Site Visibility
The power to see the big picture, and to zoom in to solve problems. Your entire site in real-time, right in your pocket.
It's almost like being there.
Instead of needing eyes and ears (or cameras) on site to see what is happening on your project, get key information or solve/prevent problems, use the screen on your desk or in your pocket.
Look at the big picture, or drill down into the details of who is on site. Find the subbie, the trade or a person with a specific ticket that you need to in seconds.
Leverage the technology that's already on site.
No need to invest in expensive hardware or infrastructure - just the devices that everyone already has.
Wow your clients and win bids.
The new technology demonstrates the sophistication of the business in proposals and tenders to win new work.
Our customers use SignOnSite to demonstrate their business performance, quality, safety and auditing processes when tendering for government and private work.
See how this tool can help your role
"SignOnSite is a brilliant tool. By using my mobile phone I can see who is on site at any given point in time"
Steve Watson
Project Manager